Join us for worship on Sundays at 9:15 am!
Sunday School for children and adults following the worship service.
Lent Begins
Wednesday, February 22
• Feb 21 – Shrove Tuesday pancake supper
• Feb 22 – Ash Wednesday service of ashes, 7pm
• Feb 26 – First Sunday in Lent – service of Christian healing
• April 6 – Maundy Thursday – Fellowship supper at 6, Communion service at 7.
• April 7 – Good Friday service – 7pm
• April 9 – Easter Sunday
Lenten devotional booklets available at the church.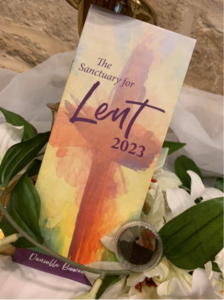 Thank You
Thank you to everyone who contributed to the Disaster Relief Bucket project! On January 29, 30 buckets were assembled and will be delivered to Mission Central to replenish their supply.
Our Latest Mission Project
Raising funds for a Rise Against Hunger meal packaging event in April. Donations should be provided directly to Paxton UMC. Learn more about the Rise Against Hunger organization here: https://www.riseagainsthunger.org/.
Easter Egg Crew Is Back in Action
If you haven't helped before and would like to help, call Bill Toner at 717 497-8213 or Nancy Toner at 717 652-8732. It really is a lot of fun!
Larry Coleman turns 80!
We were specially blessed to be able to celebrate the 80th birthday of Rev. Larry Coleman, right here at Paxton Church in January. The party was planned and hosted by the families of Larry's wonderful sons, who grew up in this congregation and shared so much of themselves with us. Happy Birthday, Larry – we wish you JOY!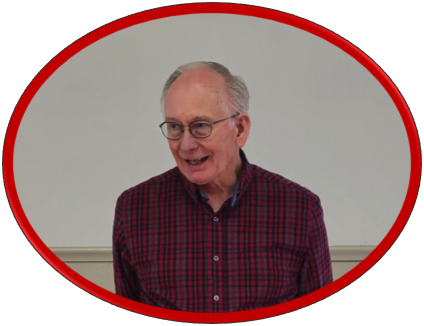 Pastor Rick Denison on Air
Join Pastor Rick Denison weekdays at 9:30 a.m. and 9:30 p.m. on WPFG 91.3 FM and 93.1 FM, as he shares the history of our beloved hymns.
Visit our online offering system here to make a one-time contribution or schedule a regular/reoccurring offering to Paxton UMC!
I am no longer my own, but thine.
Put me to what thou wilt, rank me with whom thou wilt.
Put me to doing, put me to suffering.
Let me be employed by thee or laid aside for thee, exalted for thee or brought low for thee.
Let me be full, let me be empty.
Let me have all things, let me have nothing.
I freely and heartily yield all things to thy pleasure and disposal.
And now, O glorious and blessed God, Father, Son, and Holy Spirit, thou art mine, and I am thine. So be it. And the covenant which I have made on earth, let it be ratified in heaven. Amen.
– The Wesley Covenant Prayer