Join us for worship on Sundays at 9:15 am!
Sunday School for children and adults following the worship service.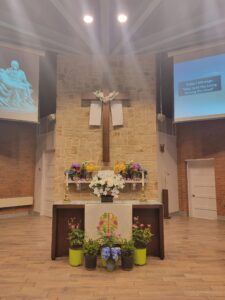 Christ is Risen!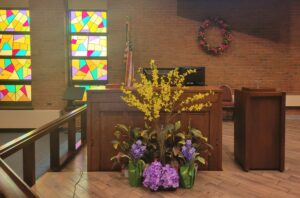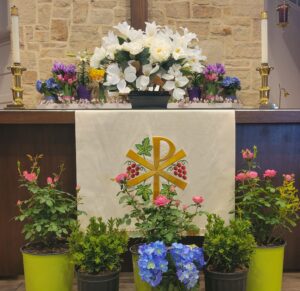 A Special Church Conference is scheduled for Sunday, May 21st, after the
worship service, for the congregation to approve the new pastor's salary.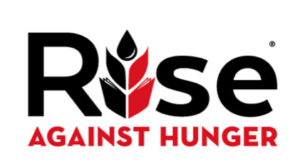 THANK YOU to all who made our Rise Against Hunger meal-packaging
event a success!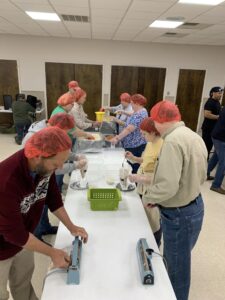 Pastor Gary Allshouse
Coming to Paxton this July
We are pleased to announce that Pastor Gary Allshouse has been appointed to lead our congregation on our discipleship journey, beginning this July.
Pastor Gary and his wife Cindy were both born and raised in Altoona, but have been living in the York County area for thirty-four years. They have three children and five grandchildren. Pastor Gary is a second career pastor, entering ministry six years ago after receiving a call from God to serve in this way. Pastor Gary and Cindy, we look forward to having you as part of our Paxton family!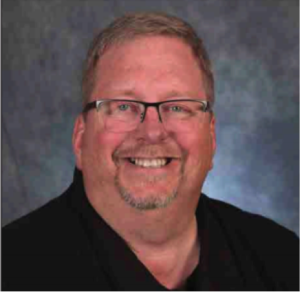 Cora Martin Weeber Scholarship
Applications are currently being processed.
Thank You
Thank you to everyone who contributed to the Disaster Relief Bucket project! On January 29, 30 buckets were assembled and will be delivered to Mission Central to replenish their supply.
Thank you Easter Egg Crew for another tasty season!
Pastor Rick Denison on Air
Join Pastor Rick Denison weekdays at 9:30 a.m. and 9:30 p.m. on WPFG 91.3 FM and 93.1 FM, as he shares the history of our beloved hymns.
Visit our online offering system here to make a one-time contribution or schedule a regular/reoccurring offering to Paxton UMC!
I am no longer my own, but thine.
Put me to what thou wilt, rank me with whom thou wilt.
Put me to doing, put me to suffering.
Let me be employed by thee or laid aside for thee, exalted for thee or brought low for thee.
Let me be full, let me be empty.
Let me have all things, let me have nothing.
I freely and heartily yield all things to thy pleasure and disposal.
And now, O glorious and blessed God, Father, Son, and Holy Spirit, thou art mine, and I am thine. So be it. And the covenant which I have made on earth, let it be ratified in heaven. Amen.
– The Wesley Covenant Prayer